FRAMELESS GLAZING
Foldable
Frameless glazing system can be installed in any kind of surfaces and areas: curves, in different heights, opening to one side or to both sides, etc. Almost any configuration is possible. Whatever your terrace or porch shape is, it can adapt to it. Also, you can install a Sliding door (a panel that works as a door when the system is closed).
FRAMELESS GLAZING
Multitrack sliding glass door
Install the Multitrack sliding doors in your home or business to get more living space. It is the perfect solution to solve space problems elegantly and simply. It provides security, luminosity, stability, without covering the views. In addition to its installation in terraces, the multitrack sliding doors fit perfectly in restaurants, hotels, and indoor spaces, dividing the rooms and allowing the flow of people.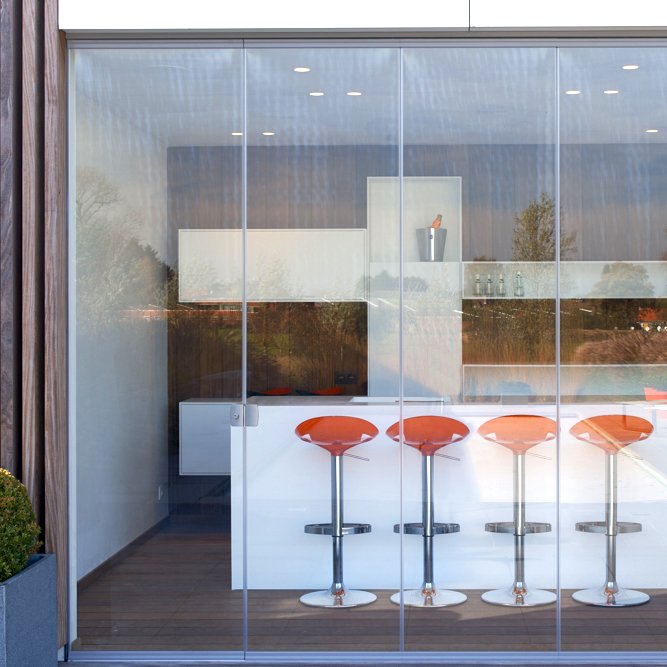 FRAMELESS GLAZING
Automatic retractable glass wall
Automatic retractable glass wall is an innovative product in the market, ideal for enclosures in bars, hotels, restaurants and porches, homes, offices, etc. The movable panels offer the possibility of being stacked horizontally in the bottom, becoming a glass balustrade for more security. With the glass automatic wall you can control the movement thanks to its top quality remote control system.
FRAMELESS GLAZING
Glass balustrade
Glass balustrade is perfect to be installed in high-rise terraces, behind a Todocristal frameless glazing system. This way you will be able to fully open your glazing system getting an unobstructed view without worrying about security. Glass balustrades complies with the Building Technical Code (CTE).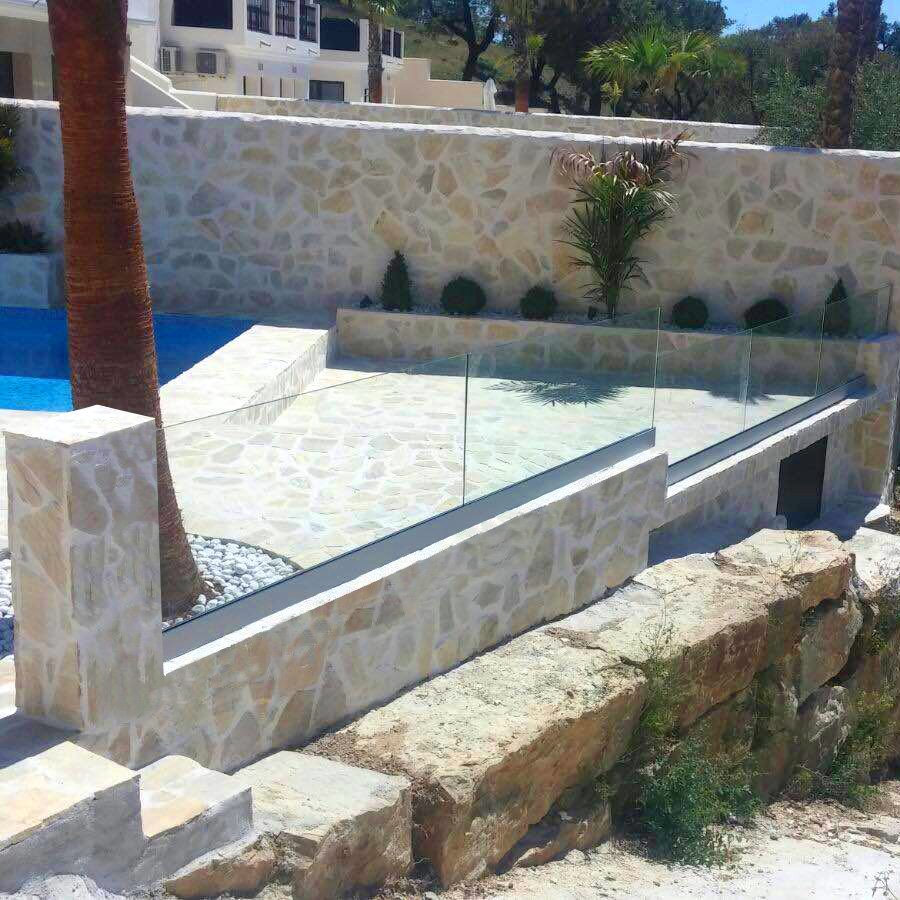 Advantages of frameless glazing
Beautiful view without window frames and a sense of spaciousness
Space saving
Protection from wind, dirt and low temperatures
Acoustic insulation and energy saving due to high light transmission
It is resistant to impacts, heavy rains and salt moisture corrosion in coastal areas
Very persistent. It has been tested for wear, moisture, including salty moist air, vertical load and aging tests with unsurpassed results!
5 years warranty
Ideal for
Penthouses, gazebos, terraces in your home or business. For internal partitions. For terraces located at a height. For cafes, restaurants, homes and offices.